Butterfly Spa & Wellness offers customized or personalized facial skin care that considers your skin type, such as an acne facial. Facials include face massage but can also include a scalp massage and foot massage, depending on your needs. We offer two facial choices, each customized completely according to your desires and needs by product selection as well techniques used. The main difference between the two facials is the time allotted for the facial.
All facials include a complimentary consultation and skin analysis, cleansing, exfoliating mask, treatment mask, extractions if necessary and desired, facial massage, therapeutic hot towels, essential oils to relax or stimulate the mind as well as a sensory journey to get you started on your way to rejuvenation.
Total Renewal Facial - 90 mins. - $125
Enjoy a new lease on life by experiencing this 90 minute facial which will leave you feeling like a new person. The facial is customized by product selection and techniques employed to achieve the results you desire. Depending on your needs, the facial can include more massage in order to give you the utmost relaxation. Your therapist may customize your service by including stress reduction techniques based on polarity therapy, a head & scalp massage, hand and arm massage, foot massage and a facial massage designed to address your individual needs at the time of your service. Alternatively, the Total Renewal facial can focus on attending to your skin care needs to allow for more focused skin care, such as prolonged exfoliation and extensive extractions, with minimal massage. This is the perfect facial for someone who wants a deep pore cleansing facial and / or a totally relaxing experience from head to toe. It is the perfect facial for unwinding from a long day or week, where you will receive some much needed TLC.
Restoration Facial - 60 mins. - $75
The Restoration Facial allows for complete customization when in a crunch for time. It is the facial when all you want is a basic facial which does not include extractions. It includes a skin analysis, cleansing, an exfoliating mask, a treatment mask, serums and moisturizers as well as facial massage to bring you back to balance. This is perfect for recharging your batteries without giving up too much of your time. You will leave feeling good, relaxed and ready to face the world again.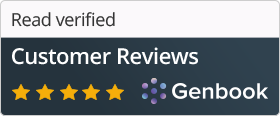 Related Categories: acne facial, spa facial, skin type, facial treatment, facial skin care, manual lymph drainage, microdermabrasion, face massage, massage scalp, foot massage