We love reviews and testimonials as they give us great feedback which allows us to continuously improve the services and client experience that we offer you. We hope that you will find them just as useful in determining whether Butterfly Spa & Wellness is a perfect for you and your needs. We love this review from one of our valued clients...Check it out! And then check out the rest. of our reviews from verified clients of our business. If you have feedback for us, we welcome that too. You can send it directly to us via the
Submit Feedback
page, where you can also see what others have to say about Butterfly Spa & Wellness and their experience with us.
"Excellent experience. Each of my experiences has been very comfortable, and I'm always satisfied with the final outcome. Neliah is every bit the professional, and makes you feel VERY at ease. I highly recommend giving Butterfly Spa & Wellness a try . . . you will not be disappointed."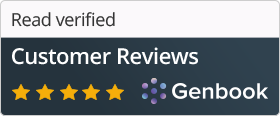 Check out the rest of our reviews from around the web to find out what our clients think about us.